Game of Thrones, uma adaptação improvável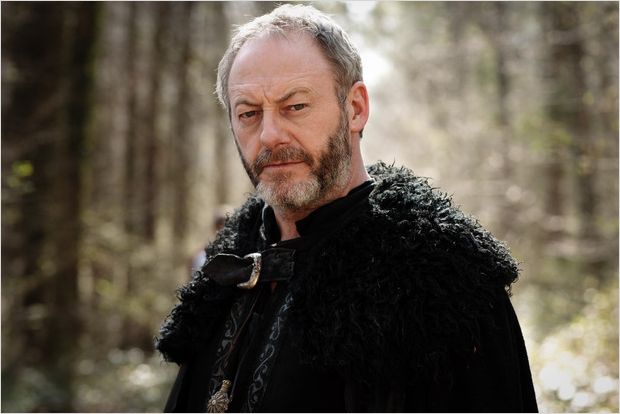 Jean Reno dos pobres, interprete de um dos meus personagens secundários favoritos da série.
Mesmo que Game of Thrones não seja uma das minhas favoritas, ela tem uma história muito bacana.
George R. R. Martin, pra quem não sabe, já foi roteirista de TV nos anos 80, onde trabalhou em programas como A Bela e A Fera e Além da Imaginação. Aparentemente desiludido com Hollywood, ele decide se dedicar exclusivamente á literatura, onde seu principal trabalho, a série épica A Song of Ice and Fire parece quase uma resposta desaforada a seus dias dedicados à TV. Com suas dezenas de cenários e personagens, seu forte teor de intriga política e sexo e nudez a dar com o pau (rimshot), a obra parece berrar INFILMÁVEL aos quatro ventos.
Nesse meio tempo, a HBO procurava a tempo uma série épica para chamar de sua. Tentou com Roma, mas mesmo que tivessem valores de produção de primeira linha, o resultado final raramente empolgava. Poderia até ser citada com uma das 5 ou 10 melhores séries de determinado ano, mas nunca era A melhor do ano. O mesmo se reflete nas premiações, algumas indicações minguadas (geralmente em categorias técnicas), mas nada maior do que isso. E dado que esses indicadores são tão importante pra emissora quanto audiência*, o cancelamento de Rome depois de duas temporadas foi natural.
*fator que explica The Wire ter durado 5 anos por exemplo – umas 24 pessoas assistiam cada episódio – mas todas elas diziam se tratar DA MELHOR COISA DE TODOS OS TEMPOS – como a HBO poderia cancelar um show desses?
(arrisco dizer que o problema de Rome estava atrás das câmeras. O criador – Bruno Heller – foi fazer The Mentalist logo após. Isso explica muita coisa).
Eis que a emissora decide bancar a extensa obra de Martin, se enveredando pro terreno da fantasia. Se trata de um trabalho de adaptação monstruoso, mesmo para aqueles que como eu não leram os originais (eles estão me olhando ali da estante, esperando eu tomar coragem). Como fazer cada um daqueles calhamaços caber em apenas 10 horas? (em 2013 eles jogaram a toalha, a terceira temporada vai cobrir apenas dois terços de A Tormenta das Espadas).
Mas a julgar pelo que D.B Weiss e David Benioff nos apresentam semanalmente, só tenho motivos para acreditar que o original seja muito bom. Bebendo na fonte de Tolkien e outros grandes, A Song of Ice and Fire tem elementos muito superiores a outros trabalhos do gênero, como o fator político (apesar de não possuir ALEGORIAS como o trabalho de um Ronald D. Moore , o intrincada guerra dos tronos é bem bolada) , além da natureza prafrentex da coisa toda (cite o nome de três personagens femininas fortes de O Senhor dos Anéis – pois é).
Ah, e o tema de abertura é ótimo.
Sem posts relacionados.
Related posts brought to you by Yet Another Related Posts Plugin.
4 Responses to "Game of Thrones, uma adaptação improvável"